You are most cordially invited to a special FREE online event.
On February 3rd, two of the authors of the inspirational book "Ending Parkinson's Disease" will be talking to the Oxford branch of Parkinson's UK.
We believe this is too important an event to keep to ourselves.
So wherever you live in the UK we would love you to join us.
We're limited to an audience of 500 for this free event so please register ASAP by following the links on the attached flyer. https://www.eventbrite.co.uk/e/ending-parkinsons-presentation-and-q-a-tickets-132718457479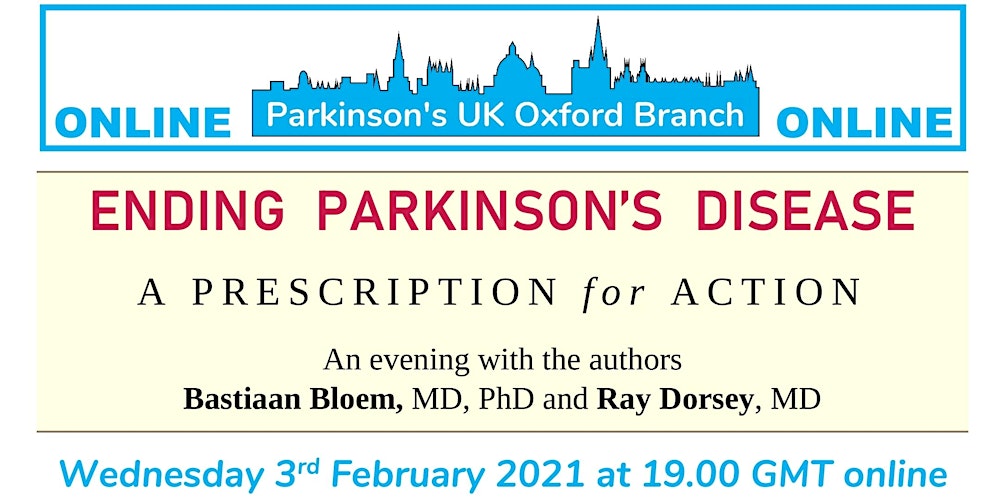 Ending Parkinson's: Presentation and Q & A Tickets, Wed 3 Feb 2021 at 19:00 | EventbriteEventbrite – Parkinsons UK Oxford Branch presents Ending Parkinson's: Presentation and Q & A – Wednesday, 3 February 2021 – Find event and ticket information.www.eventbrite.co.uk